United Nations Summer School Cultural Tour - Into Nice
On August 18th, the BFL Summer School team departed for the beautiful sea side city -- Nice. "I have never seen such a beautiful sea!" When the car bypassed the Ajentra Peak, the Mediterranean suddenly jumped into the eye. As the second largest tourist city in France, Nice earned a very high expectation from the participants before the arrival. The tiredness of high-intensity study and the distress of getting up early in the morning have been swept away.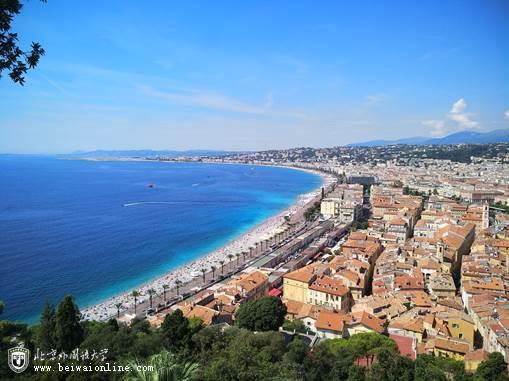 Panoramic view of Nice from the castle hills
At 11 o'clock in the morning, after nearly six hours of trek, the car stopped slowly on the coast. The teachers and classmates could not wait to jump off and rush to the beach. Sacred Roman history and culture, crescent-shaped bathing beaches, and exotic Mediterranean cuisine. Everyone is deeply attracted by all of this and cannot help but sigh.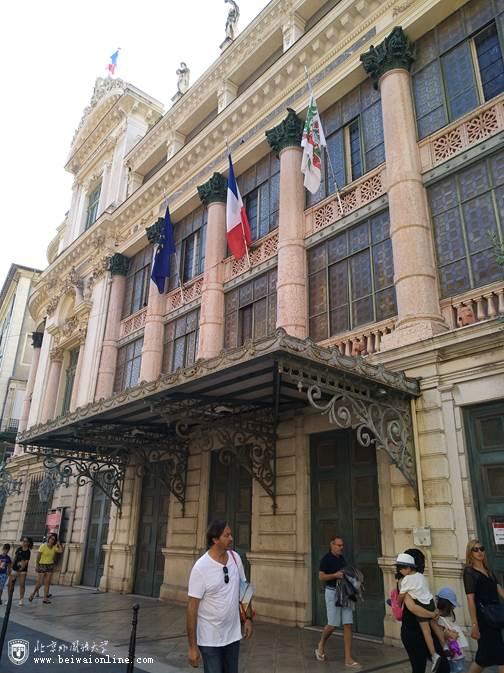 Nice City Hall Building
If you want to enjoy the full view of Nice, you can walk to the castle hills. Passing through the unknown alleys and the old houses of the French style, standing on the heights of the city, view all the beautiful scenery. The Castle Relics Park has many ancient castle ruins, fort ruins and military fortifications, which seems to remind people that it was once an important offensive and defensive fortress on the Mediterranean coast.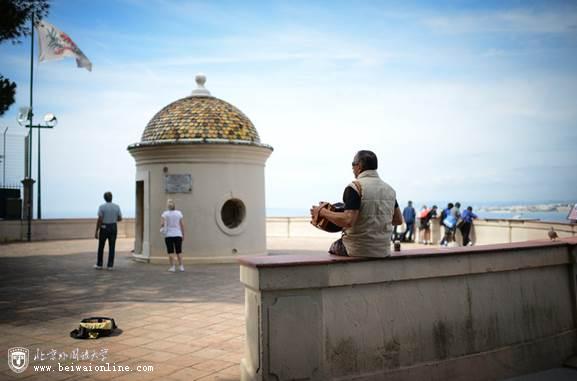 Military fortress on the castle hill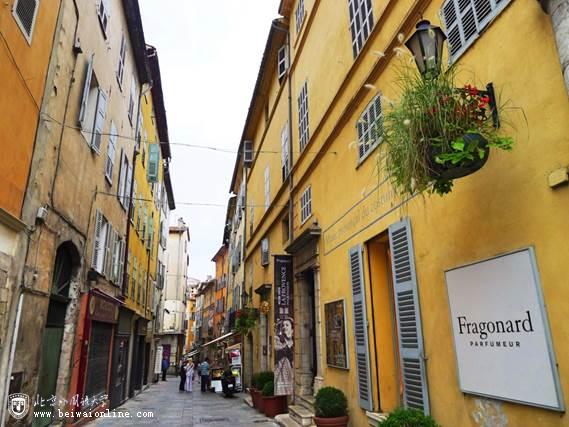 Streets of Nice
Angel Bay surrounded by mountains on three sides and the sea on the other side. The large circular arc of the bay is almost as perfect as a compass work. The tips on both sides, which are opposite to each other, like two hands that extend out to embrace the sea, or more like the angels' wings. From light blue to sky blue to dark blue, this builds the most beautiful sight of the coast. Unlike other beaches, Nice's beaches are paved with cobblestones. Some of the cobblestones can hurt feet if stepped on, but for the sun bathers, they create a different type of fun.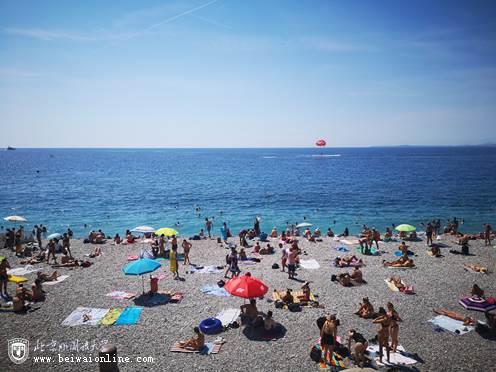 Nice beach
From the old castle, walking on the British Avenue, you can see the beautiful and colorful seaside promenade and art galleries, shops and luxury hotels on both sides. The British Avenue was built in 1830 by a British expatriate from Nice, and now the road is 5 kilometers long.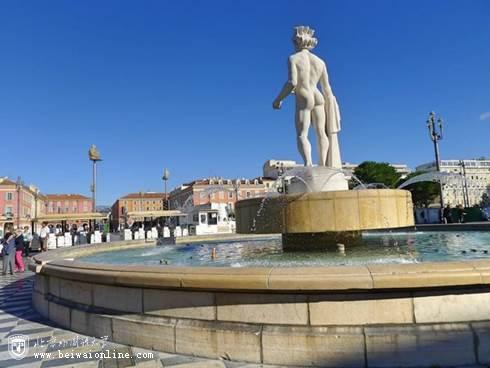 Masana Square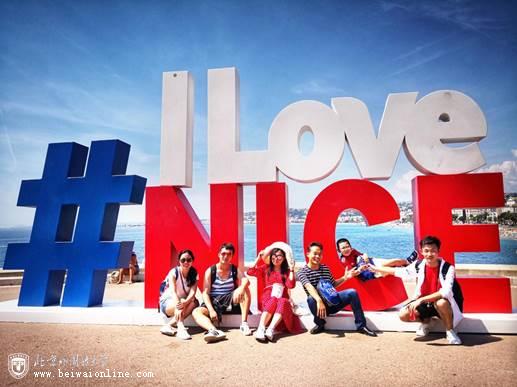 Tutors and the participants at the beach
"Reading thousands of books and traveling thousands of miles." On the way back to the Turin Training Center, the participants reminisced about the beauty of the Mediterranean and lamented the magical charm of nature and human history. We also deeply feel that only by combining theory and social practice can we renew our vitality and energy.
Going out of the classroom, going to the society, and returning to life may be the direction of our lifelong learning.
魏晓然